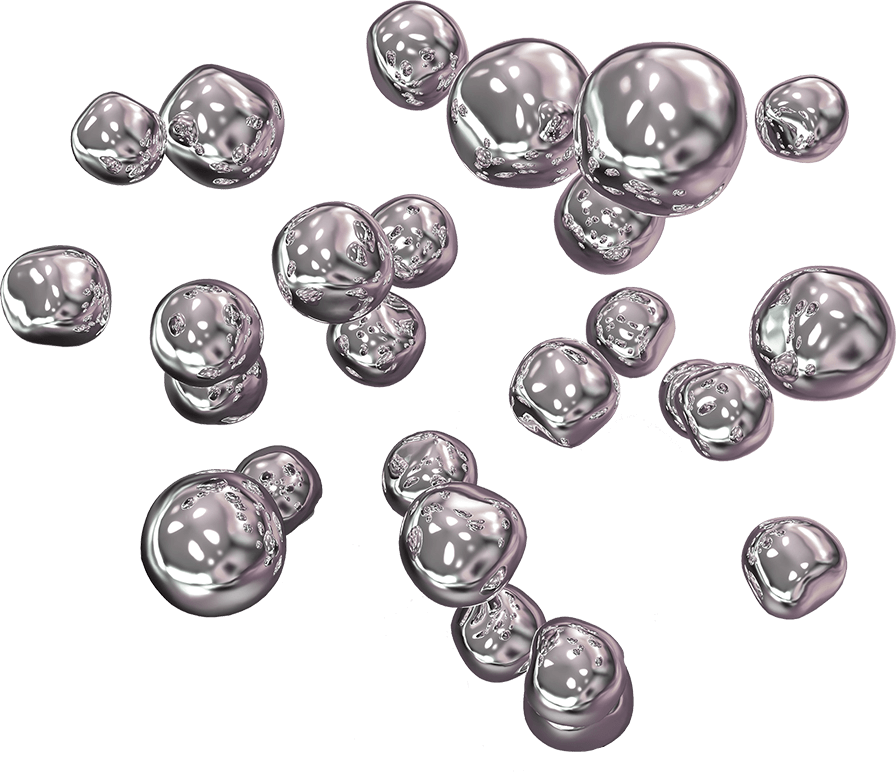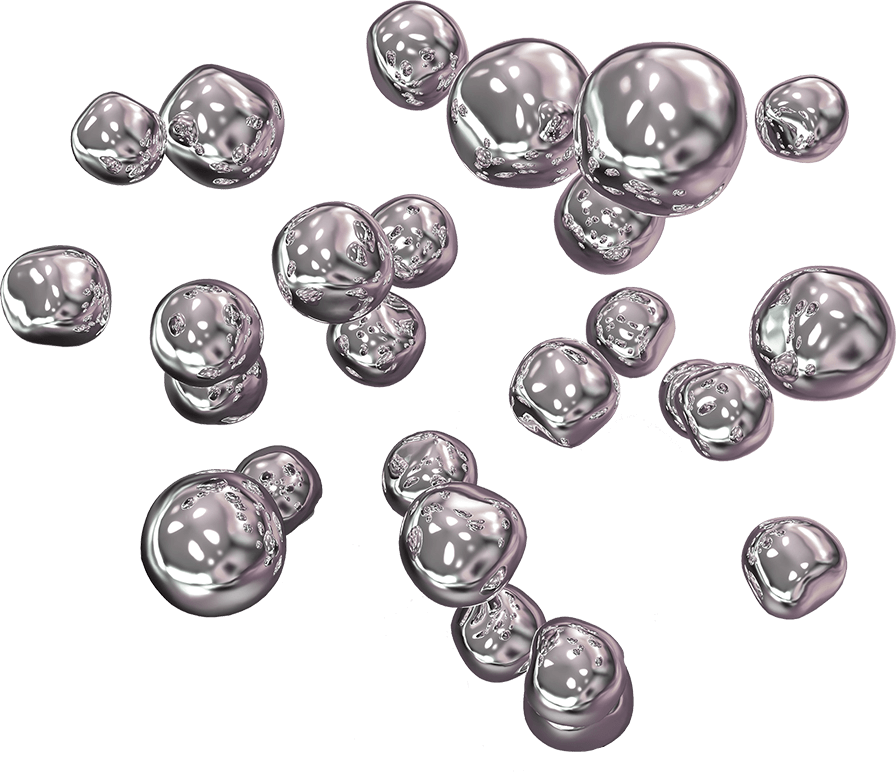 Silcura® – Technology
Spray technology
In developing Silcura®, we have focused specifically on the needs of regular users of medicinal skin care. In addition to the effective relief of symptoms, ease of application was of paramount importance.
The precise spray technology used for Silcura® enables a powerful, fine and even distribution of the emulsion on the skin. With just one push of the button (continuous spray mode), the user can spray large or small areas of the body in just seconds. Just a light re-application afterwards ensures Silcura® is absorbed into the skin. Prolonged rubbing in stresses the skin and is therefore to be avoided.
Thanks to the fine distribution provided by the spray system, Silcura® can be used particularly efficiently. A 125 ml dispenser is enough for up to 100 generous applications.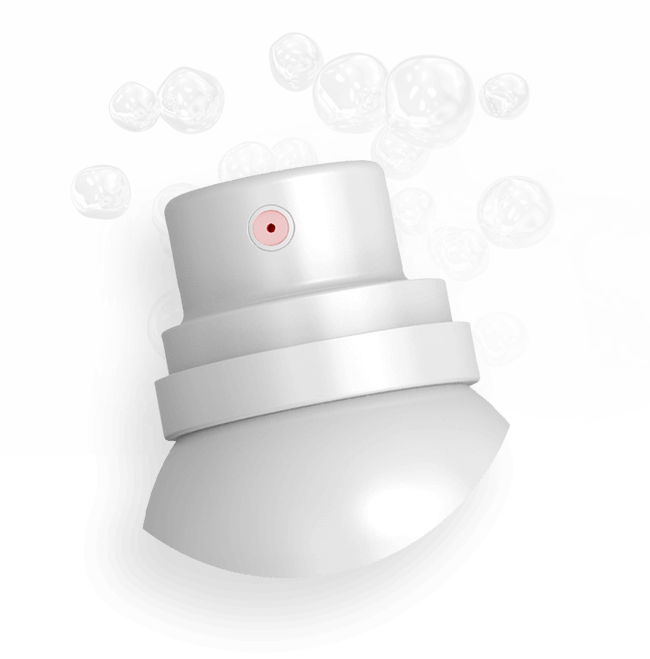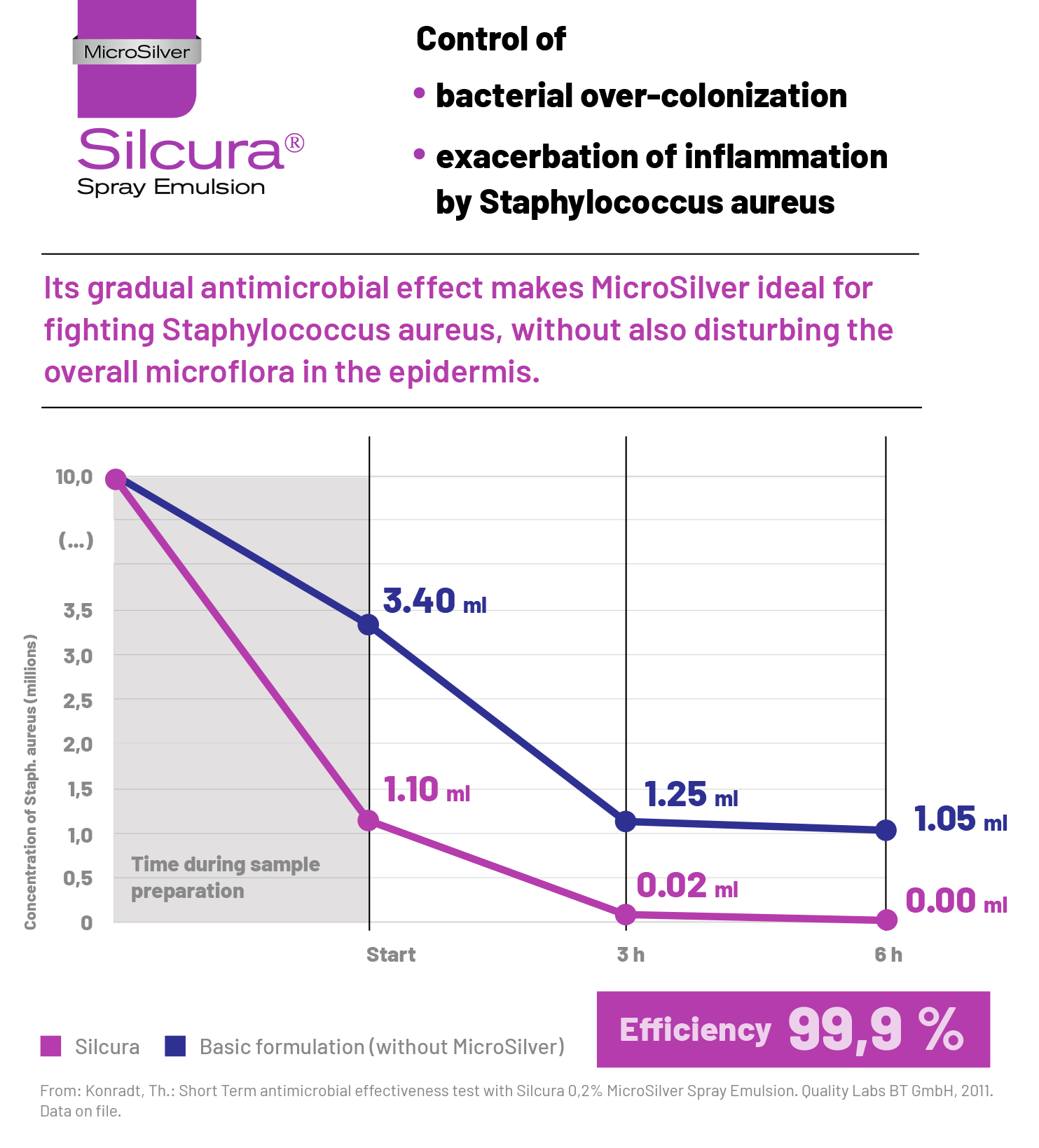 MicroSilver
Silcura® contains ultra-pure elementary MicroSilver, which is produced using an innovative, patented process. This silver, which is characterized by its special surface texture, has outstanding antimicrobial properties.
MicroSilver is effective on inflammatory skin. It is anti-inflammatory and therefore supports the care and regeneration of irritated and inflamed skin.
MicroSilver is also effective against the spectrum of germs on human skin, without disturbing the natural skin flora in the long term. It breaks the chronic cycle of inflammation, in which germs like Staphylococcus aureus are able to trigger an inflammatory reaction over and again.
MicroSilver does not penetrate the skin. This is because the size of MicroSilver molecules means they act exclusively on the surface of the skin and – in contrast to the much smaller nanomolecules – cannot penetrate the human body. MicroSilver is therefore completely safe to use, as numerous scientific studies prove.